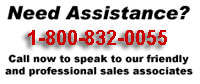 ESL-200 is a super bright, battery operated, LED stroboscope designed to measure and observe rotating, reciprocating and linear motion in a variety of production, quality control and academic applications. It generates an extremely bright light relative to its compact size.
High efficiency LED solid-state light source
Extended battery life of 6 hours continuous use at 6,000 fpm/rpm
Pulse Width Modulation for sharp images at high speed
Highly stable drift free operation
Auto wide measuring range – up to 150,000 fpm/rpm (over 100,000 display flashes)
Push button operation with x2 and ÷2 buttons for easy and precise adjustment
359¨ Digital phase shift adjustment by 1¨ increments
Store up to 9 flash rates in memory for records or quick retests (Restarts at the last flash rate)
Rugged aluminum housing – compact size – weighs only 1.2 lb (540 g)
Easy-to-read 5 digit 0.47" (12 mm) high LCD
External trigger input and output
Tripod mountable
Kit includes stroboscope, AC Adapter/charger, and carrying case.
Adjustable Flash Duration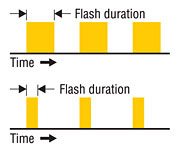 For most applications standard flash duration works without adjustment. For ultra high speed applications, objects may move during the brief period of a single flash, resulting in a blurred image. By decreasing flash duration, objects have less time to move and the image appears sharper. ESL-200 features adjustable flash duration.
Model
ESL-200
EST-200T
EST-200R

$545.00

For more info
Call 1-800-832-0055
For more info
Call 1-800-832-0055
Range/Resolution
12.0 to 9999.9 fpm/rpm, ±0.1 fpm/rpm
10000 to 150000 fpm/rpm, ±1 fpm/rpm
(over 100,000 display flashes)
Brightness at 8"
4300 LUX 6,000 FPM
-
-
Brightness at 60"
350 LUX 6,000 FPM
900 LUX 6,000 FPM
Custom
No. LED Lights
6
9
Custom
(expandable with M200-R)
Handheld
Handheld
Wall Mountable
Selectable Units
FPM or Hz
Accuracy
±0.01%, ±1 LSD
Power
NiMH rechargeable battery
AC adaptor
Display
2mm, 5 digit LCD
Phase Shift
with external trigger: 0 - 359¨ in 1¨ increments without external trigger: Image positioning only
Tripod Thread
¼ - 20 UNC
Operating Temp
0 – 45¨C
Storage Temp.
-10 – 50¨C
Weight
Base Unit less than 1 lb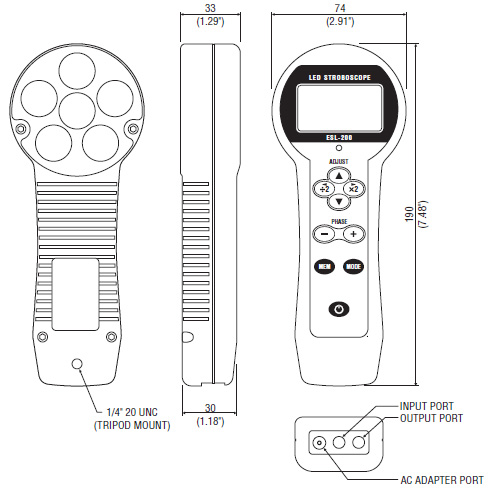 Optional ET-1 External Trigger Kit for LED Stroboscope
The External Trigger immediately synchronizes the stroboscope with a rotating object. The sensor is aimed at a ferrous target mounted on the drive shaft and triggers the strobe to flash each time the target passes the sensor. ET-1 is complete with sensor, cables and AC adapter. Ferrous target not-included. .

For more info call 1-800-832-0055

| Model | ET-1 |
| --- | --- |
| Target Material | Ferrous material |
| Target Size | 4mm dia. (minimum) |
| Sensing Distance | 3mm (based on 10 mm dia. target) |
| Max Speed | 50 m/min (using 10mm dia. target) |
| Max Frequency | 1 KHz |
| Sensor size | 12 mm dia. x 45 mm; M12 connector Cable Length 1.8 m (6') |
| Power | AC adapter (up to 240VAC) |