Intrinsically safe digital Signum Ex Scales for use in automated processes with approval for use in Zone 1 and Zone 2 hazardous areas, Division 1, 2. With capacities ranging from 0.001 g to 35 kg, these platforms meet the demands of the automated process industry for fast and reliable results, high precision, rugged construction, direct integration in control processes and network connectivity. All precision Signum Ex Scales are equipped with monolithic weighing systems, built-in motorized calibration weights, integrated overload protection and electrical preload compensation.
The power supply for this scales series has to be ordered separately!
Industrial scales for sophisticated weighing tasks, extremely rugged and resistant. For Ex-zones 2 and 22. IP65 protected.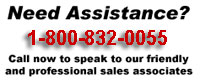 For use in hazardous areas with potentially explosive gas and dust (nonconductive), in which an explosive atmosphere is not present, or is present only briefly, during normal operation
Protection (dust tight, protected from penetration by jets of water)
All power supply options for the standard scale are available, as well as all accessories (except bar code scanner, Ethernet, below-scale weighing)
The manufacturers declaration is made in accordance with the newest EN 60079-15 standard, edition 2005 (with regard to protection type "n").
The built-in motorized calibration weight in the Signum Supreme
Permissible ambient operating temperature range: -10°C to +40°C (+14°F to +104°F)